Stump Grinding in Kings Park on Long Island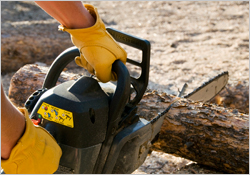 Call Competition Tree, Inc. for professional Kings Park tree service. From start to finish, we provide the highest quality services in the industry, while maintaining very affordable prices. If you're in need of professional tree service, you've come to the right place. With our great prices and extensive skill, there's no tree too big for us to handle. Looking for reputable tree services in Kings Park? You've found the experts you need.
The expert staff members at Competition Tree, Inc. are masters of tree removal and care services. And no job is too small either; we offer comprehensive services tailored to your specifications. We are licensed and insured for your protection. We do both commercial and residential. We have professional tree cutters who will trim your tree down safely, and then remove the stump so that you have a large amount of ground area left to landscape or build.
Competition Tree, Inc. is your one-stop-shop for tree removal and tree trimming service. We have the insured tree experts to ensure the job will be done properly. Rest assured that there is no Kings Park tree removal or Kings Park tree trimming job that is too complex for our team. We are prepared to answer all of your tree removal questions.
We will give you a comprehensive proposal for all of our tree service options and are extremely knowledgeable about what we do. We promise you will get the full value of your hard earned money. Contact us today at (631) 693-1436 for a free estimate.
Competition Tree, Inc. has been in the tree service industry for more than twenty-two years. In that time, we've branched out to offer an expansive list of services to cover the extent of all of your tree needs. Whether you need a single tree trimmed or an entire lot cleared, our speedy and capable team is here to help. Our tree removal and maintenance professionals have the expertise to handle a variety of different projects and have the know-how to deal with the toughest jobs.
The next time you need reliable Kings Park tree service or care service, give us a call and let us know how we may assist you. Whether the job is too big to handle by yourself or if you just don't have the time or equipment to do it, we're here to help. It's not easy to remove a large stump by any means, so consider our Kings Park stump grinding service, which you'll find extremely affordable. We always offer free estimates for all of our tree services, so contact us today to find out how we can help beautify your property. We look forward to hearing from you.
Services
Tree Removal
Stump Grinding
Tree Topping
Tree Service
Tree Trimming
Free Wood Chips & Wood
Tree Cutting
Tree Pruning
Tree Chipping
50′ Aerial Bucket Available