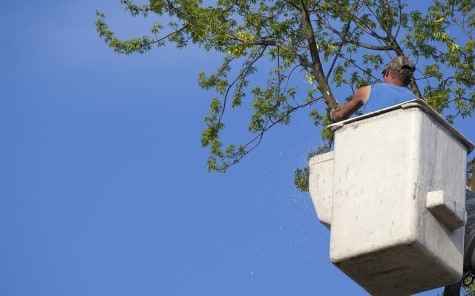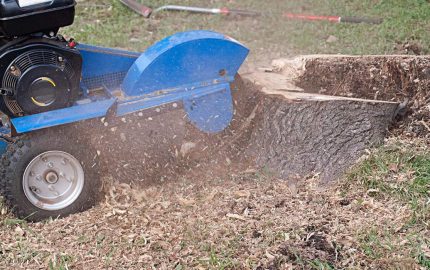 Basic Guide to Tree Services
Own a grand yard? A small garden? A greenhouse? Plant upkeep can be taxing if you are a beginner, or are passionate about being close to nature but do not have time on the regular to maintain your gardens. Tree Service organizations can step in and help you upkeep the garden of your dreams. 
Why Hire A Professional
Professional Tree Upkeep
No one can do it as well as a professional! Something about having so many years of experience makes a professional very adept at not only helping you maintain your yard, but also helps your plants grow the right way. If you want grand beautiful full trees, a little bit of trimming can actually help. But of course, you need to do it right! A professional knows how to get around uncontrolled outgrowth and any bald spots your trees might have. 
Prevent Injuries
You might hurt yourself if you're on your own. We understand that you want a special connection with your garden. But if you're climbing onto trees without any safety gear, it can be dangerous. Professionals are experienced and insured and adventurous enough to take those risks for you. 
Expert Knowledge
Experts can offer contributive knowledge. They know all about tree health and can help you identify possible risks before they become full-fledged problems. Plant life can be sensitive, which is why you must rely on well-trained professionals before you do anything dramatic. 
Experience Counts
Having spent more than 2 decades in the industry, our staff has dealt with a range of scenarios beyond your imagination. Professionals can offer insightful ideas and creative solutions to your problems, keeping in mind your vision for your garden, and prioritizing your satisfaction. Instead of giving you what you want, they can go one step beyond and make it better than you could have imagined. 
Benefits of Hiring Tree Service
Yard Maintenance and Beautification
When dealing with a garden with many plants of different species, it can become difficult to keep up and give each one individual attention. Experts can intuitively figure out what would work best, considering the conditions in your yard. You'll be left with a beautiful space that everyone admires.
Save Time 
Gardening can be meditative, but can quickly get time consuming if you try to do too much too soon. With a professional service, they take care of the little details you might miss. Your trees no longer have to keep up with the bare minimum; they can get real attention and extensive care. 
Emergency Services
Tree services also include emergencies. If your tree has fallen after a storm, you might not be able to clear out your property all by yourself. Tree Emergency Services can do the needful and leave your property looking good as new in no time. 
Prevent Disease
When one tree gets infected, there is a possibility of that infection spreading. Since all the plants in your garden share the same soil, it is extremely imperative to notice little signs of disease before they manifest as a substantial problem that is difficult to control. As a preventative measure, hiring a tree service at least a couple times a year can keep your soil, plants, water, and other conditions in check so that your garden has the optimal conditions possible.
Bracing and Cabling
Some climbers need support to grow to their full potential. Our services include creating these ideal conditions for them so you can have a beautiful green yard. 
The Best Tree Services in Long Island
With more than 20 years of experience in the field, Competition Tree Service is Suffolk County's best. As a fully-licensed and insured company, we are able to do the needful so that you don't have to. Upgrade the value of your property and make it more appealing by hiring the best in the area. 
Our services
To fulfill all your green landscaping needs, Competition Tree Service offers a range of options. With Tree Removal, you can get rid of unwanted trees that might be in your way. Remove adamant, ugly stumps with our Stump Removal Service, or give your trees a unique shape with Tree Trimming. There is nothing we can't do.