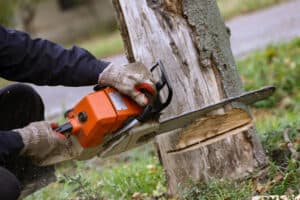 Tree removal is a procedure with various phases that you should be aware of. There are a lot of things you should know regarding tree removal. These factors, however, vary depending on where you are and the sort of tree you wish to remove. Here are a few things to keep in mind when it comes to tree removal.
Regulations For Trees
Tree rules are important to be aware of while removing trees since they may have a significant impact on the procedure. There are different tree restrictions enforced by government agencies depending on every city or nation you are in.
Tree laws are in place to safeguard specific trees while also limiting tree removal. Before removing a tree, be sure to verify your city's tree ordinances to ensure that you are not breaching any laws.
Safety Throughout The Tree Removal Process
Tree removal and safety are inextricably linked. You must be especially careful about safety depending on the location and the size of the tree. Because some trees are so enormous that they are impossible to remove safely, tree removal presents a risk to persons and property.
As a result, you may be obliged to cut down your tree piece by piece. The best thing to do, however, is to locate a local arborist who can assist you in properly removing your trees.
Tree arborists have a lot of expertise with trees and, as a consequence, they have all of the necessary equipment and abilities to properly remove any size or type of tree.
A tree arborist may also assist you in determining any potential consequences of the tree's removal.
When Should You Hire a Tree Removal Company?
Your yard trees may seem to be strong, substantial, and resistant to all types of weather. A tree, on the other hand, may fall if it contracts a disease or develops a structural issue. With the aid of an emergency tree service in Atlanta and Decatur, you will be able to arrange for quick tree services for your home.
If you schedule tree pruning or tree removal at the first sign of a problem, you may avoid a dangerous situation in your yard. Let's go through three signs that you require emergency tree removal in your yard.
Your Tree Has Started To Sag
As a homeowner, you're undoubtedly familiar with the regular growth pattern and basic profile of the trees in your yard. If one of your trees suddenly begins to tilt to one side, you may need emergency tree removal. When a tree is on the verge of falling, it starts to lean.
You Are Aware Of The Symptoms Of Tree Diseases
When you're doing landscaping around your house, take the time to look for signs of sickness in your trees. Infected trees may have spotted leaves, strange growth patterns, and other signs and symptoms. If you see symptoms of the disease on one or more of your trees, contact an ISA-certified botanist straight once.
Overhanging Branches Are Observed
As trees grow taller, their branches may begin to reach the roof of your house. These branches might fall during a strong windstorm or other severe weather, inflicting significant damage to your home. Call for emergency tree services as soon as you see tree branches hanging over your house. Your tree trimming service can remove the dangerous limbs and guarantee that your home is secure from falling tree branches and trunks during the next large storm.
Inspections Of Trees
Many people underestimate the value of tree inspection, which is often included with tree removal. It is not required in all situations, although it does occur in certain.
If your tree is located in a location where it may easily pose a hazard to surrounding properties or people, a tree inspection is usually required.
As a result, you may need to contact a tree arborist or a tree removal company to inspect your tree and perform an impact assessment to evaluate the effects of its removal.
Conclusion
There is a fair bit of information to learn about tree removal. Knowing the essential components, on the other hand, is a must. To begin, determine whether or not your tree is protected. Learn how to get a permit to cut down your tree. Then you can hire Competition Tree, one of the finest businesses to do your tree removal service.