Tree service companies like competition tree specialize in providing a range of services to help you care for your trees. We can help you keep your trees healthy, secure, and attractive. One way we do this is to use the right product solutions to exterminate pests without causing harm to your trees. The professionals at Competition tree know how to treat infected plants without harming them. By calling a competition tree, you can rest easy knowing that they will handle your trees with utmost care.
During the course of a tree service, you'll want to keep detailed records of your business's expenses and income sources. This will simplify your tax returns and help you plan for future growth. In addition, you'll want to make sure that the company you hire will leave your property as clean as it was before. If a tree service company does not do this, you'll likely have to pay extra for the services they provided.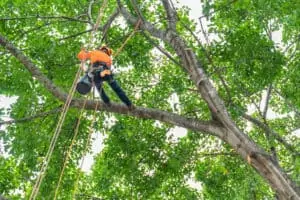 The most common reason to hire a tree service is to remove a tree. Perhaps it has died or is damaged by bad weather. Maybe it's too close to your home or is blocking a driveway. If your tree is posing a risk to your property, you should consider hiring a professional. A tree service company is equipped with the proper equipment and safety gear to ensure that your trees are safely removed. This will ensure that your property stays safe and your family isn't injured.